Individuals with disabilities face an

unemployment rate over 80%.

Are you ready to change that statistic?

Join MVLE as we Work with Purpose to employ

and support individuals living with disabilities!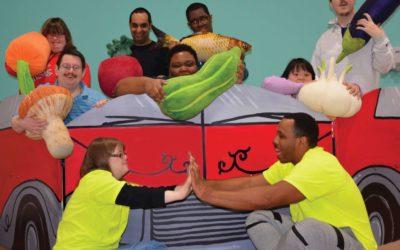 Fresh and delicious, colorful and nutritious MVLE Moves performance ensemble brings third production to stage with "Rookies' First Feast" SPRINGFIELD, VA (FEBRUARY 19, 2019) In this food fantasy romp, two newbie firefighters face their highest hurdle yet: cooking for...
read more