Individuals with disabilities face an

unemployment rate over 80%.

Are you ready to change that statistic?

Join MVLE as we Work with Purpose to employ

and support individuals living with disabilities!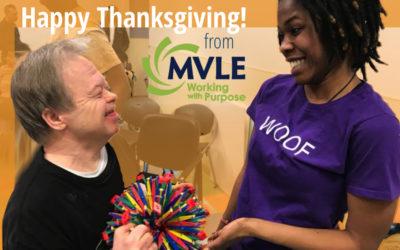 On behalf of the MVLE Board of Directors and Leadership Team, I want to wish you and your family and friends a Happy Thanksgiving! During this special season, I want to thank you for your dedication and continued support of our mission and programs. Everyday, our...
read more